Why Migrate to Cloud?
Relying on legacy, on-premise systems can be expensive and risky.
Cloud computing enables your business to access software on the internet as a service as well as store and share your business data in ultra-secure, scalable infrastructure. By moving your virtualized workloads to the cloud you will benefit from greater scalability, improved disaster recovery, ease of management, and reduced costs of maintaining the on-premises resources such as regular upgrades of the data center equipment.
Cloud computing is also a go-to solution for rapidly growing organizations as this infrastructure is much more reliable and flexible when compared to legacy systems. Thanks to its high availability, the cloud gives remote employees access to business data wherever they are in the world.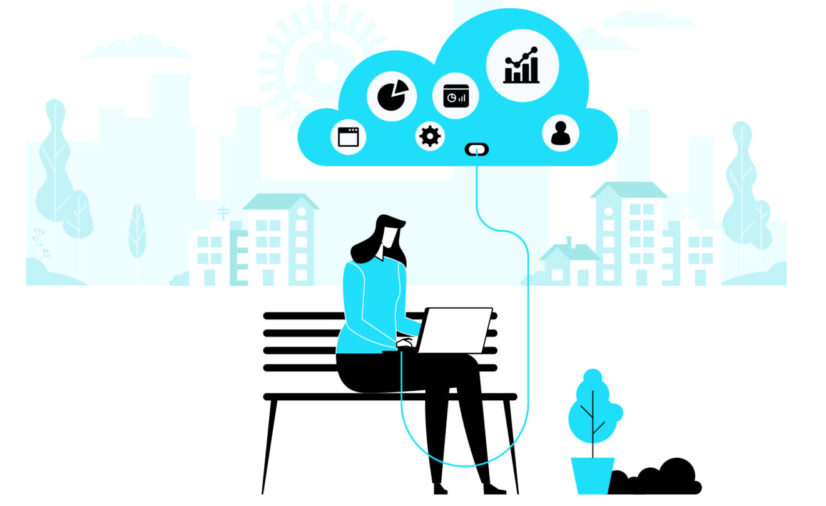 Managed Cloud Services
It's time to embrace the cloud-first approach.
At KompiTech we make the complex simple. Thanks to the long-standing experience of managing cloud services, we confidently take care of the seamless cloud infrastructure, leading its implementation and management moving forward.
With a fully scoped migration plan, dedicated project management, Cloud migration experts, and our committed service team to look after you once you're in the Cloud, we can reassure you that you're in safe hands.
Our in-house experts will take of the following services:
Public and Private Cloud
Cloud Security
Cloud Backup
Cloud Migrations
Business Continuity in the cloud
Cloud Platform Support
Cloud Infrastructure Services
Cloud Migration Services
Our team has migrated hundreds of critical workloads to public, private, and hybrid cloud environments. With years of expertise, we accelerate your migration to the cloud while minimizing disruption to the business.
Our in-house experts will manage all technical, service, and commercial aspects of migrating your legacy systems to the cloud to ensure that your data and software is migrated seamlessly and safely. We will also make sure that your business and your staff are fully integrated with the new cloud infrastructure before giving the project a final sign-off.
Why KompiTech Cloud Services
Experts in Cloud Services.
Our expert team of IT professionals will seamlessly lead the cloud migration process for you with zero downtime. With regular, transparent communication, affordable cost, and fast transition, we deliver peace of mind.
Cutting-Edge Technologies.
We utilize enterprise-grade cloud computing services and technologies to make your business more efficient and agile, whilst simultaneously reducing the running costs that come with legacy infrastructure.
"We are a global managed IT services provider with over eleven years of experience in providing technology solutions to businesses of all sizes. We are also a pioneer in blockchain infrastructure and application consultancy and development, giving organizations a truly unique competitive edge.
Our in-house experts will work closely with you to ensure business continuity, providing you with regular and transparent feedback on project status and potential disruptions. Our seasoned Project Managers will translate all complex technical jargon into a simple action plan, allowing you to identify and address any potential issues before they even arise."
More than a decade of providing IT services
to customers across multiple locations and regions