Overview
Finding the right people and skills can be very difficult. With our vast network of experienced engineers, you don't have to turn to traditional headhunters to fill your IT talent gaps. With KompiTech, be rest assured to find the right people to meet your strategic staffing needs, and we provide back-fill in case of sickness or holidays to keep your business running.
Explore our capabilities below
Dedicated IT Staffing
Our dedicated IT staffing offering typically covers 40 hours per week or in accordance with the local labor law, usually for roles that extend beyond a year duration. Our full-time dedicated IT resources can be quickly on hand and activated anywhere globally to work with you.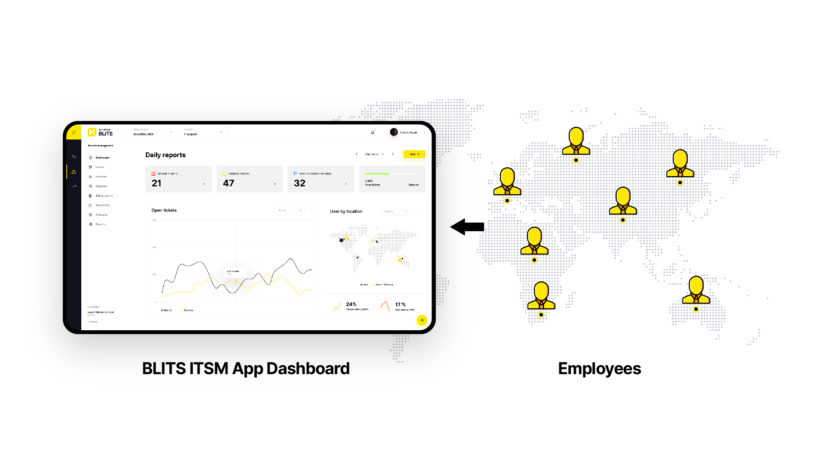 Short-Term IT Staffing
The short-term IT staffing offers the flexibility to extend your IT team at the speed of your business by supplementing existing staff to fluctuate with demand. Resources can be activated for short-term or long term projects that usually cover between 8 – 40 hours per week.
Remote IT Staffing
With globalization and today's challenging business environment, our remote staffing service provides customers with their required technical expertise in easy to consume packages to match their budget on hourly or fixed contract terms.
Field Service Engineers
Tap into the pool of well-qualified field service technicians with a KompiTech partner network of over 270,000 field service engineers globally powered by blockchain. Our end-to-end blockchain platform guarantees full-service delivery transparency to customers at any time.
Blockchain Developers
KompiTech is one of the early adopters and pioneers in enterprise blockchain development. We are a Hyperledger Certified Service Provider (HCSP) helping customers harness the power of blockchain to drive innovation in their industries. Our team of certified blockchain experts will help to quickly take your blockchain journey from ideas to real-life production solutions within weeks or months.
How We Do It
Save recruitment time and the recurring cost of hiring IT staff. Our strategic staffing service isn't like the traditional headhunter service that just delivers people. We leverage our platform to provide a complete end-to-end service oversight to our customers, from screening candidates to reviewing service improvements. Our ability to find the right resources and provide you with an end-to-end solution is what sets us apart and exceeds existing industry standards.
Quick tip
After 20 years+ in the IT outsourcing business, I can assure you that well managed IT staffing is 20-35% more cost-effective than hiring on your own. Do not hesitate to ask our experts or request a case study.
Hiring vs KompiTech IT Staffing
Consider all the points below before you start hiring yourself. Unlock the investment in your business by reassigning non-core or ad-hoc IT and technology activities to trusted partners. KompiTech has built an extensive pool of highly skilled and accredited IT, network, infrastructure, and software engineers, through its internally employed and global partners network.
| | Your Staffs | KompiTech Staffs |
| --- | --- | --- |
| Sick Employee | No Backup | Fully Backup |
| Vacation | No Coverage | 100% backup |
| Staffs Scaling | New Hiring | Full Flexibility |
More than a decade of providing IT services
to customers across multiple locations and regions